McCormick BI, LLC + VoiceBase = New Customer Insights
We help to provide Tableau Dashboards that turn VoiceBase transcriptions into actionable insights or we can take you to the next level by using Tableau Prep to integrate other business data with your VoiceBase transcriptions for deeper insights. Need to stand up and manage a speech analytics environment? McCormick BI can help with that too.
About Voicebase
VoiceBase provides easy-to-use APIs that automatically transcribe audio and video, provide speech analytics, and predictive analytics based on machine learning. Enterprises make use of the VoiceBase platform for compliance, agent monitoring, 'voice of the customer', sales coaching and video captioning.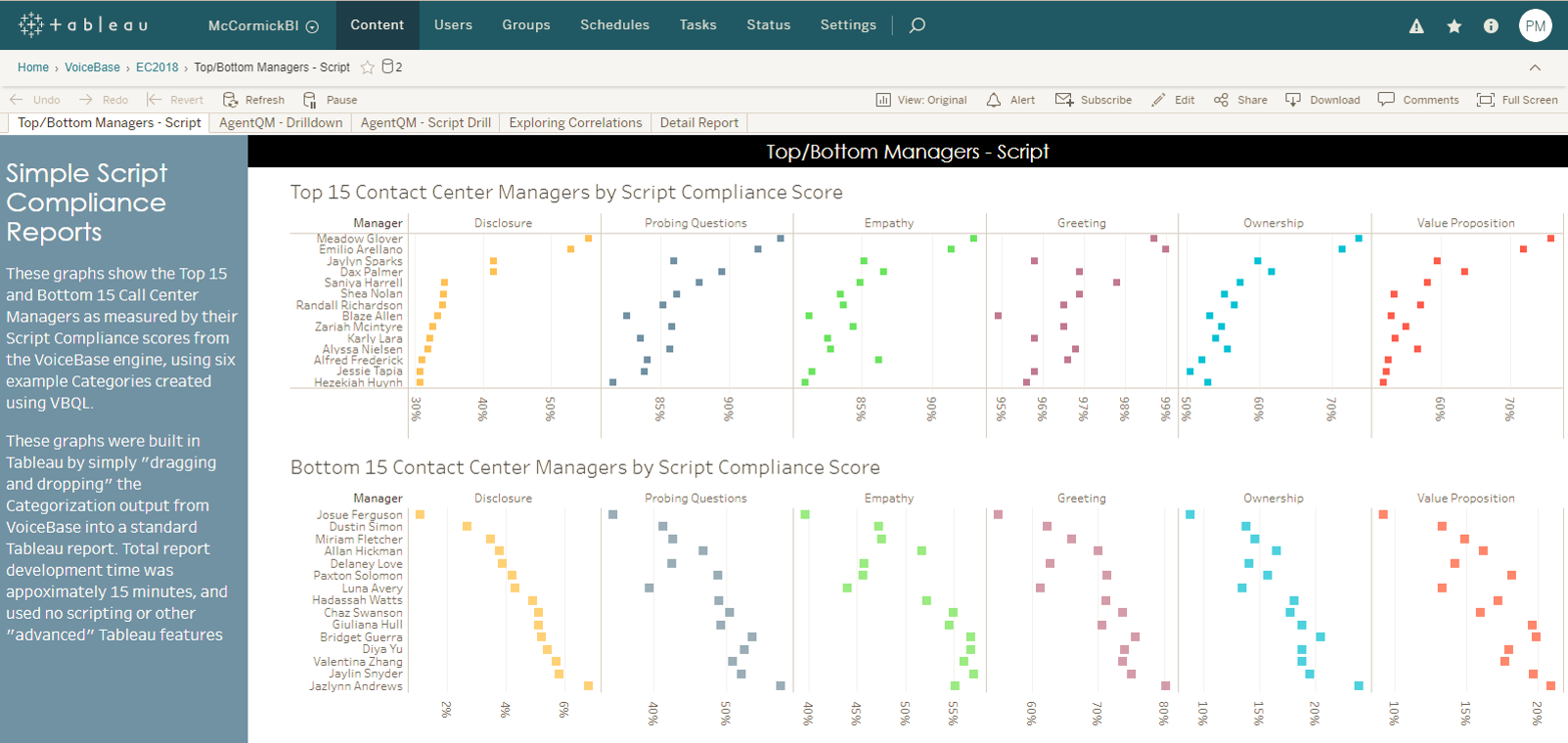 learn more
Drop us a note and we would love to share more with you.