This will be our second annual Viz Contest with a special guest speaker/judge from Tableau. More details to come. This event will likely sell out so reserve your spot today!
#widama - Thursday, March 2, 2017
8:00 a.m. - 2:15 p.m.
West Bend Campus - Prairie Center Building
Network with other Data Management Professionals and and hear Data Governance Case Studies from American Family Insurance, Walgreens and West Bend Mutual Insurance.
#MADISONTUG - THURSDAY, february 16, 2017
12:30 p.m. - 5:00 p.m.
MG&E Innovation Center
Agenda:
Tablueprint - Ryan Sleeper
Forecast like a Sith: creating something from (almost) nothing with table calculations - Andy Peters, AmFam
That Rocks! How did you do that? - Steve Scales, Dell
#MADISONTUG - FRIDAY, DECEMBER 9, 2016
1:00 p.m. - 5:00 p.m.
CUNA Mutual Group
Agenda:
Encrypted parties - Alan Koskelin
Tableau Roadmap - Ashley Bass, Senior Manager, Product Development
TC 16 Informal Thoughts - Cindi Howson, Gartner Research VP
Stats (R) and Sets - Mark Holly, Tableau
Viz Contest Working Session
Data Management Maturity Synthesizes Your Career
Our industry is continually building capabilities based on its considerable accomplishments over the past decades. Some of the (roughly) sequential milestone markers that organization have experienced include: data design, data administration, data architecture / warehousing, data quality and governance, MDM, and predictive analytics using both structured and unstructured data. More...
#widama - Thursday, December 1, 2016
Death Star II - Too Big to Fail
The Death Star II was a "Too big to fail" project that, you all (hopefully) know failed miserably. Like many large projects, it faced many issues : Management pressure to rebuild after the destruction of the first Death Star at the Battle of Yarin, Project management failures that put the project over budget and behind schedule and perhaps most critically (as this data professional would argue), significant failures in Data and Enterprise (Imperial) Information Management. In this case, the impacts were quite literally 'universal' and came at a cost of an estimated 485,000 lives and 1,000,000,000,000 galactic credits (currency).
This real world case study of the fictional Death Star II serves as a relevant example of the criticality of Data Management, Information Security and Enterprise Information Management in large enterprise initiatives.
Birds of a Feather Groups
New to Tableau
TC16 Planning - Nicole Kraft
Dashboard Containers - Jo LeDuc
Data Governance - Abbigail Posey
Tableau 10 - Bill Grout
Speakers
TC16 Speaker Selection & Preview: Raising our Tableau Baby, Sarah Weber
Keeping Bulldozers Running w/ Tableau - Ryan Milanowski, John Deere
#MadisonTUG - Thursday, September 22, 2016
12:00 p.m. - 4:30 p.m.
Office of the Commissioner of Insurance (OCI)
Bring your lunch! Click here for handy options.
Parking: Click here for details.
Remember last year's Tableau 9 VTUG? The following links might jog your memory. We're doing it again this year for Tableau 10! Join us in person for complimentary drinks and appetizers. Space is limited so reserve your spot before we fill up.
Tableau 10 Virtual User Group
#TableauVTUG
June 23, 2016 from 3:30-6:00 p.m. CDT.
Great Dane - Fitchburg
DAMA/TUG Joint Event - Tuesday, June 7, 2016
Join us at American Family Insurance for two data events. A Wisconsin Data Management Association (DAMA) event will be in the morning and a Tableau User Group (TUG) meeting in the afternoon. Please register separately for each event.
Location:
American Family Insurance (view map).
Room: CL3300 A&B
6000 American Parkway, Madison, WI 53783
Agenda:
| | |
| --- | --- |
| 8:30 | Registration and Breakfast |
| 9:00 | DAMA Meeting - Business Glossary |
| 11:00 | Snowflake.net Cloud Database Overview |
| 11:15 | MarkLogic Presentation |
| 11:30 | Lunch (DAMA & TUG) |
| Noon | TUG Meeting |
Brad Ganas, Senior Sales Engineer with Snowflake Computing will give a talk on best practices in cloud data warehousing.
Brad Ganas is an Information Management professional with 18 years' experience in the Business Intelligence, Data Warehousing, and Analytics disciplines. He has worked in both sales and delivery of DW/BI solutions and products in multiple verticals. His focus has been on positioning and implementation of Big Data platforms in organizations. He has a strong commitment to helping organizations use data more strategically to increase revenue, decrease costs, drive improved efficiencies and leverage new opportunities. Brad currently runs the Presales organization for Snowflake Computing, a new breed of data warehouse engine born in the cloud, built on Amazon Web Services (AWS).
Madison Tableau User Group
Tableau's very own Ellie Fields, VP Product Marketing and Ashley Ohmann, Director Professional Services will be flying in from Seattle to join us. They will be presenting on Community and Tableau 10. They'll also be helping us judge our Top Viz Competition.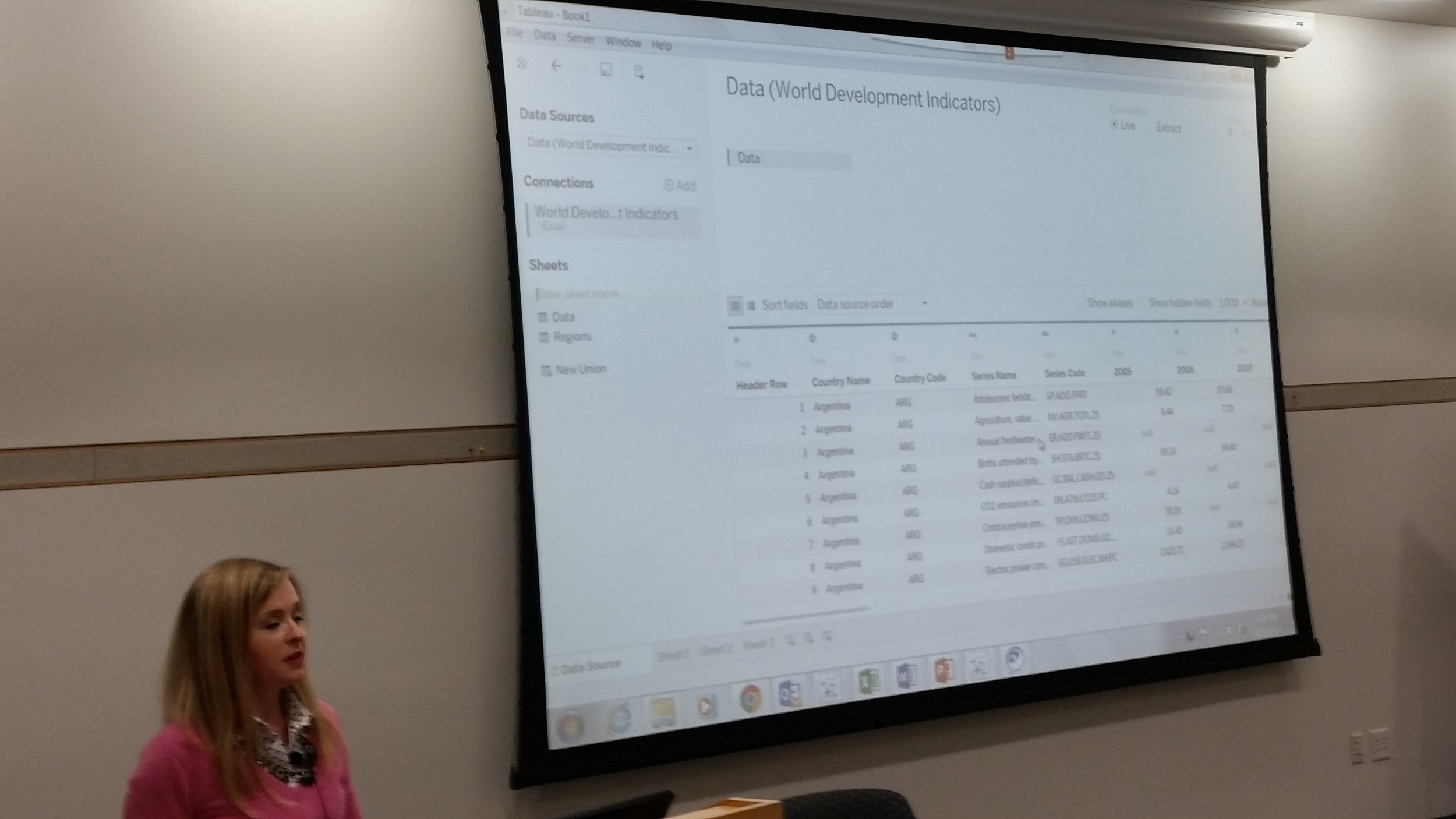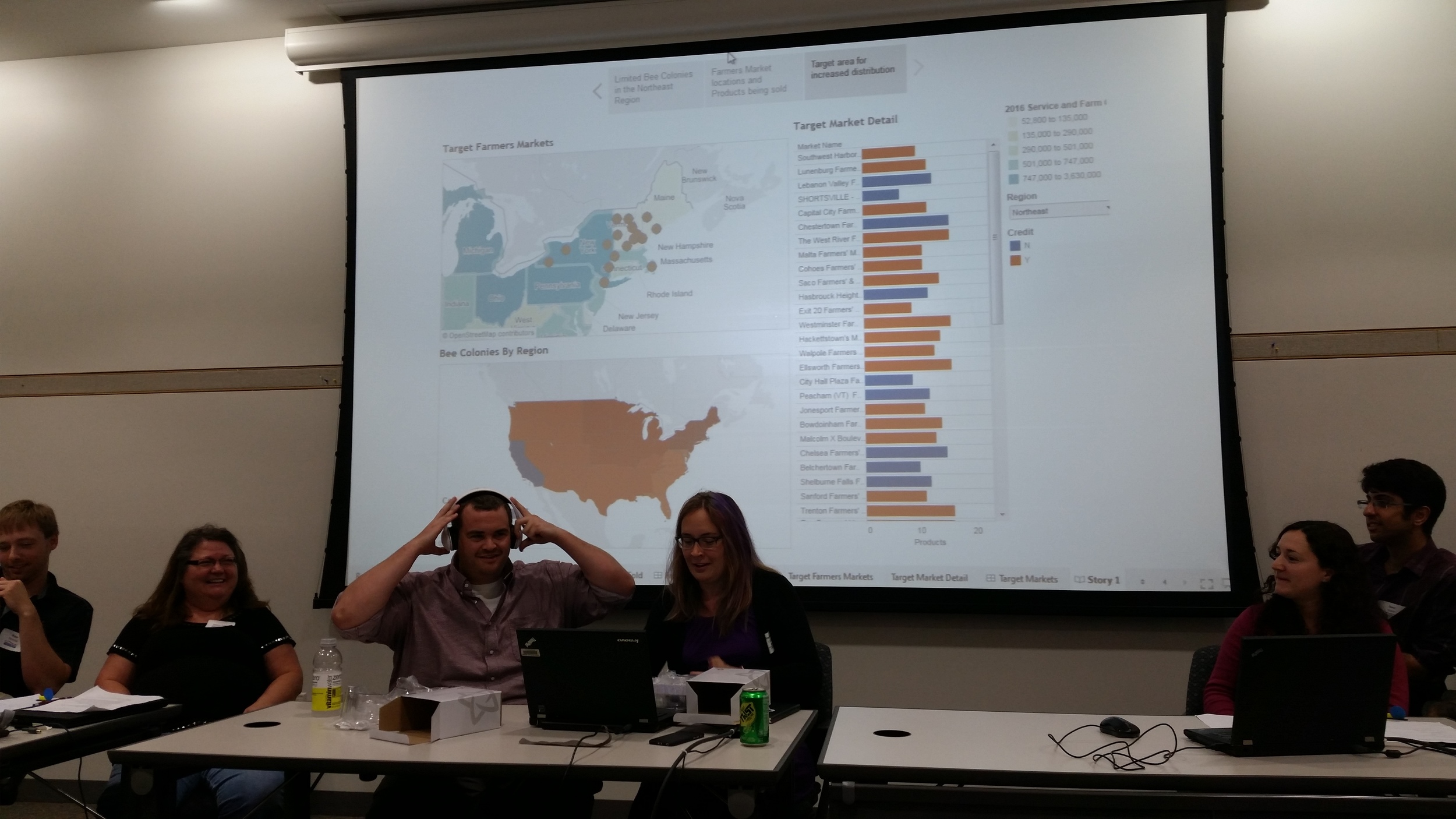 Integrating the Business Glossary into the Data Management Lifecycle
Mr. Soulsby is Sandhill Consultants Vice President Architecture Strategies. His practice areas include strategic and technical architectures for data management, metadata management, and business intelligence.